Sunrooms/Screen rooms
Do you love your current home but wish it had more space? A home add-on may be the answer. Discount Remodelers will provide Sunrooms/Screen rooms for homeowners who want to add more square footage to their properties. This is a better option than the hassle of moving! Whether you want to add a sunroom or new screen room to your home, we can design and build the perfect addition for your property.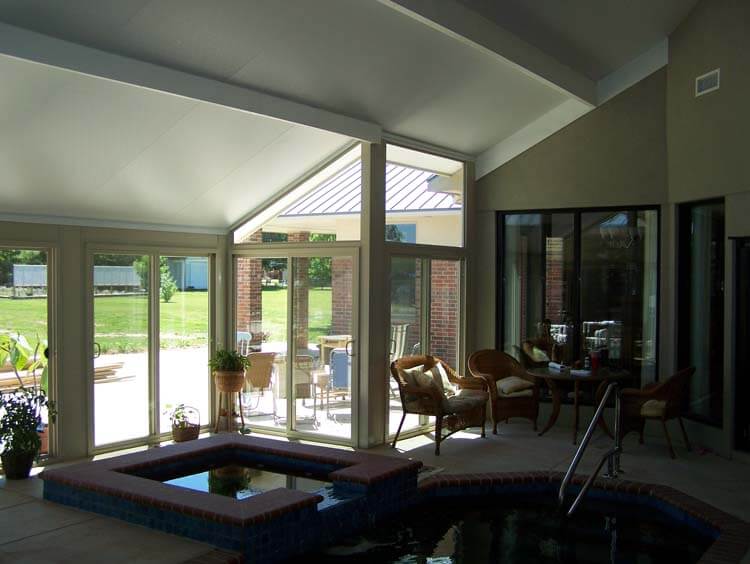 Our team has been working with homeowners since 1997 to restore, upgrade and protect their homes. Let our professionals assess your space and help you reimagine your home with a sunroom or screen room to make your property meet your unique needs.
Why to consider a sunroom or screened in porch instead of a conventional add-on
As families grow and change, their needs for the home change too. Perhaps you bought your property as a starter home and find you need more space, but you hate the idea of moving. Or maybe you want to maximize the natural light in your home by adding on a sunroom or new screen room.
There are many reasons to consider a home add-on, such as:
Can be built on existing patio slab/Deck
Can be constructed under existing patio cover.
Enjoy the outdoors without the nuisance of bugs.
Very open floor space for entertaining.
Cost less than traditional construction.
Components are powder coated aluminum
Eliminating painting and maintenance cost.
Get a Free Estimate for Your New Screen Room or Sunroom
Discount Remodelers provides 100% financing for your next home addition project. No matter what kind of space you need, we make it possible with our flexible payment options. Learn more about getting started with your next home addition by contacting Discount Remodelers. Receive a free consultation by contacting us at (405) 794-6777 or by completing our online contact form.