Quality Doors, Windows & Siding
When it's time to upgrade your doors, windows or siding, Discount Remodelers can help. We are proud to be a trusted local general contractor in Oklahoma City. Our team can also assist you with siding repair. Whether you need new doors as the result of storm damage, or it's just time to upgrade your home's exterior components, you can depend on our professionals for personable, prompt and courteous service.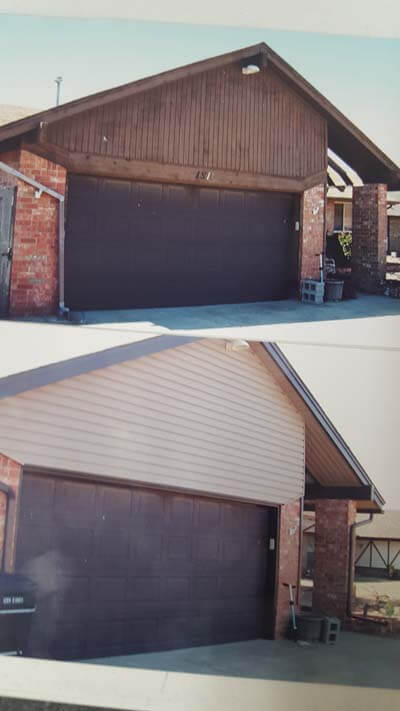 What We Offer
New Doors
Discount Remodelers can install patio and entry doors for your home. Your doors protect your home and help keep your family safe. From elegant wood grain options to energy-efficient patio doors, we have the selection you need. We deliver experienced craftsmanship for installing new doors as well.
New Windows
There are many things to consider when investing in new windows, and Discount Remodelers can help you make the best decision. How your windows will open and close, where you need the most ventilation and natural light, and where you need egress windows to comply with building codes are all essential considerations. We provide windows in a variety of materials and styles, so you can enhance and protect your home.
New Siding & Siding Repair
Whether your siding has storm damage and you need siding repair or you're considering new siding, we can help you. We offer vinyl siding, which comes in a wide range of colors and styles to enhance your home. Vinyl siding also offers superior insulating qualities and can help boost your home's energy efficiency.
Let's Discuss Your Next Project
Schedule a free consultation and estimate with us to discuss your next window, door or siding project. Call Discount Remodelers at (405) 794-6777 or get in touch with us by submitting our online contact form. We will respond promptly!