Storm Damage Repair & Restoration
Has your home suffered damage in a storm? Discount Remodelers provides storm damage repair and restoration services. Whether your roofing, siding, windows or doors saw damage from inclement weather, our experienced team can help you restore your home.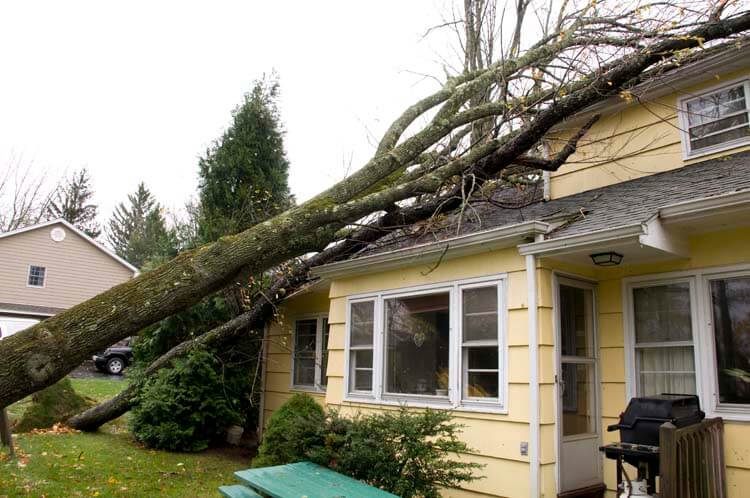 Trust Us for Storm & Hail Damage Repair Services
Since 1987, our team has been serving homeowners with personable and reliable service. You can trust us to handle any repair job. We know that unpredictable weather can quickly and unexpectedly impact your property. With our dependable team, you'll never need to leave your home vulnerable to the elements. We have it under control.
Types of Storm Damage Restoration We Provide
Our team can handle both minor repair projects as well as larger restorations from catastrophic damage. We provide storm damage restoration for the following:
Roofs. Roofing storm damage could be as minor as a few missing shingles or as extensive as a tree that fell on your home. Regardless of what type of damage you're facing, we can help you fix the problem.
Siding. Siding can suffer damage from high winds, hail and debris. We provide hail damage repair for siding, as well as restoration services for loose, cracked or missing siding elements.
Windows. High winds can launch flying debris that may break windows. Older windows may leak during driving rains. Let us help you identify the cause of the problem and restore your windows' integrity.
Doors. Glass patio and entry doors can break during high winds or tornadoes. Don't leave your home vulnerable. Contact Discount Remodelers to get your doors fixed as soon as possible.
Get a Free Estimate
Whether you're experiencing a roof leak, cracked siding or broken windows, you can depend on our professionals to help you mitigate the damage and repair the problem. Book a free estimate with Discount Remodelers for your hail damage repair or storm damage repair. Call (405) 794-6777 or complete our online contact form. We will respond ASAP!